The Threshold: A Memory Play
Lawyers: An Ethical Thriller
Post Mortem: A Ghost Play
While as a young man I'd tried my hand at writing plays, nothing came of that. But in later life, after a few years of reviewing them, I'd come to understand so much more about how and why plays work. And then an insistent voice in my head started heckling me. If you know so much about writing plays, it asked, why don't you put that know how to the test, and just do it? You know you want to. I didn't have any good answers for that. And now I'm pleased to share them with you.
I largely write about lawyers, but these are not conventional lawyer dramas. There's a story of how legal careers begin, another about how they (and others) end. There's a ghost story. There's a thriller that does not include a single courtroom scene. And, moving away from my former profession, there's a play about God – maybe told from God's perspective, maybe not. And there will be more.
Book of Plays Coming in 2020
The first four plays listed below will be compiled into a book in 2020. If you would like to get updates on the publishing of the book, please subscribe and you will be the first to know when it becomes available.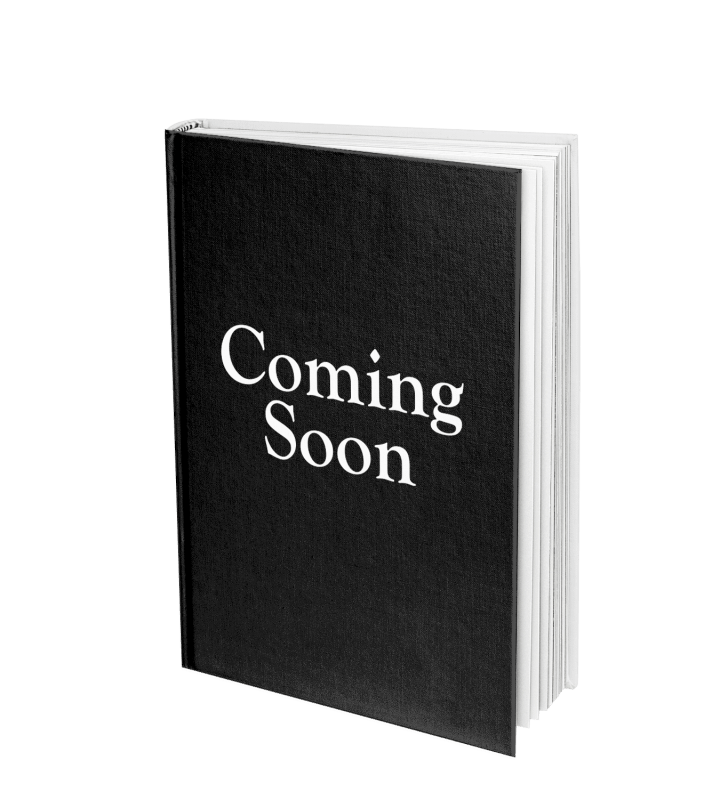 What They Say
In the first days of the coronavirus lockdown, when so little was known about the disease, I wrote a very short allegorical play addressing our lack of knowledge about what we face, and the dread that lack of information causes, in What They Say. With the tools available at the outset as we all began to shelter in place, actors Larry Malkus and Laura Malkus provide a reading of the play in its entirety, which you can see here.
Two performers: Any age, any gender, any race.
Membership
In a clubhouse for the intellectually and socially accomplished overlooking a Southern university campus, anything can happen, whether it's corporate boardroom skullduggery or a high-minded and consequential debate about theatre criticism. The genteel manners of the members and their disagreements over the minutiae of membership procedures, which might seem trivial to the uninitiated, prove to be the medium for elemental struggles over family and principle.
Classically-trained and -inclined drama critic Hewitt is dismayed that Luisa, the newly-arrived artistic director of the area's major regional theater company, wants to use that theater to focus exclusively on works by playwrights previously marginalized by race, nationality, gender, sexuality, etc. Determined to resist Luisa's mission, Hewitt fights to keep the club from admitting Luisa as a member. Meanwhile, across the clubhouse bar, a very different kind of battle rages: between different generations of the family that owns the local newspaper for which Hewitt writes, a battle that highlights competing visions of what purpose local journalism serves in today's world. Daughter Innes wages a secret rebellion against her father Richard, the paper's editor and publisher; the outcome of her rebellion will hinge on Richard's ex-wife, the spirited matriarch Virginia. As all of them are club members, the dispute plays out on club turf. Determined to preserve the peace and the institution are Prex, the canny old club president trying to reconcile his devotion to club rules and procedures with his devotion to the club's expansion, Quinton, the African American membership chair doing his best to assure both the appearance and the reality of diversity, and Gus, the bartender, who's seen it all and quietly enforces the gracious and professional atmosphere vital to the success of the enterprise. These struggles all wrap around each other and culminate in a climactic scene in which surprises and reversals abound.
1 African American, any age; 1 Latina female, 30-40; 1 White female, 25-35; 3 White males 50+; 1 African American male 50+; 1 White female, 50-65; 1 White female, any age (can double with previously-mentioned role); ensemble.
Quitting Time
This drama portrays two aging professionals facing failing bodies and minds, deaths of loved ones, and ageism. And in different ways, they confront society's need for the old to make way for the young. Older workers pose a paradox: they may unfairly hinder younger workers who need room to grow, and may absorb financial resources their organizations can ill spare – but also need and deserve the status, agency, and compensation that come with work. And looming behind these questions are larger issues of what gives lives and careers meaning, and the terra incognita of retirement, decline and death.
Robert, an academic life scientist, has filed a grievance against his department chair Kim, because she has reduced his pay, confiscated some of his equipment, and otherwise tried to make his work life so miserable he will quit. Representing Robert in the grievance is senior lawyer Benton. Benton also faces pressure to leave his workplace, in Benton's case from Andre, a young partner who wants the firm to stop the kind of practice that is Benton's bread and butter, representing individual civil rights plaintiffs, and cater to a more corporate clientele instead. The University's lawyer, Tamsin, trying to negotiate the "mommy track," has her own workplace issues. The two-day negotiation that brings these characters together changes their lives in various ways.
It becomes apparent when Robert, Kim, Benton, and Tamsin are in a conference room together, and when lawyers and clients engage in breakout sessions, that Robert and Kim can both legitimately claim to be victims of circumstance. Robert has discovered that as a principal investigator ages, it is hard to be awarded NIH grants, the lifeblood of most life sciences research programs. (A science professor's worth to his/her department is generally measured in grants awarded.) Kim has discovered that when the NIH discriminates against older researchers (as in real life it seems to do) and state legislatures underfund science departments, and when older researchers are nonetheless still protected from age discrimination and have tenure, it can become exceedingly hard for their institutions to make budgetary ends meet, and impossible to afford promising new talent. Robert nonetheless clings fiercely to his position, because there is little else that he feels gives his life meaning. Benton, on the other hand, faced with a buyout proposal from his partner Andre, thinks seriously about the possible spiritual benefits of just letting go. And Tamsin, a talented lawyer who plays a surprisingly powerful role in the negotiation as it proceeds, chafes at the limited horizons she encounters in her present position.
The heart of a play of ideas like this one must lie in its dialogue. Here the conflicts are embodied in lively, humorous and often impassioned exchanges between characters with quite divergent points of view. The play does not take sides on any of the issues, but the progress of the characters towards compromise and resolution fosters a sense of dramatic closure at the end.
One white male (60s), two black males (60s and 40s), two white females (50s and 30s). 85 pages in Standard Play Format.
The Threshold: A Memory Play
A memory play. Tom Older reminisces about the beginnings of his career at an elite law firm where toxic masculinity ruled every aspect of the roost, and partners felt sexually entitled to female associates. What Tom Older remembers begins to be reenacted (accompanied by Tom Older's frequently sardonic commentary).  Bad luck has left his younger self, Tom Younger, unemployed after what should have been his first job out of law school has come to a premature close; he is rescued by Shep, a charismatic litigator whose law firm is a hotbed of arrogant misbehavior.
As hotbeds of arrogant misbehavior tend to be, however, it is also a place with considerable glamor and it exerts a pull. The play recounts what amounts to a struggle for Tom's soul between that glamor and the decency Tom started with. Tom discovers that he can throw a tantrum like one of the partners, and that tantrums solve internal problems. Tom luxuriates in triumphant drinks with Shep on an exorbitant private plane the evening after Shep has rescued a client from the consequences of dishonest business practices. He watches Shep flirting with the flight attendant, and Shep's affair with Celia, a slightly older associate, whom Shep then capriciously throws off in a humiliating way.  Tom then has his own affair with a client; skirts an ethics violation; and deceptively ghost-writes a report for a government agency.
The prices Tom must pay for these actions do pile up, however. The affair with the client proves alarming (owing in part to some amusing and risky bedroom play), and, worse, is discovered by Tom's girlfriend Emma, who throws Tom out. And his own inability to give an odious partner the ammunition to void the conviction of a swindler troubles his conscience, and then lands him in trouble.
Celia's story parallels Tom's. As she is somewhat senior, she plays mentor to him, but there is also an attraction between them, though contaminated by the toxicity of all relationships in the firm. Her story is played out with an attention to the dynamics of a "Me Too" world; the roles of two other women in the firm are also portrayed.
At the end of the play, what happens to Tom and Celia, and the choices each has made in response, have taken them both beyond the threshold of their careers. Looking back, Tom Older ponders how contingent those choices were, and how close he came to making opposite ones.
Seven male parts; five female parts. Though extreme doubling is not recommended, with doubling, it is possible for the male parts to be played by four performers and the female parts to be played by one. 84 pages in Standard Play Format.
Lawyers: An Ethical Thriller
Oh, what a tangled web we weave – when first we try to do the right thing! Harry did the wrong thing once and has resolved to play by the rules forever after. But Harry, a senior lawyer in a state capitol city law firm, finds this resolution tough to live by, because when the going gets tough, the rules are always in conflict.
It's challenging to stick to the straight and narrow when you're advising and representing a murderous psychopath who is willing to take extreme steps to advance his case, and only wants candid advice – which lawyers are bound to provide. At the same time, the official keepers of the high moral ground are offensive, wrongheaded, and sanctimonious.
Trapped among a dangerous client who is not above framing Harry for a crime, an insurance lawyer who smells a rat, and an investigator for the state legal ethics board who is out to destroy him, Harry sees his marriage, career and friendships all at stake, as well as the fate of an innocent family his client has wronged.
Meanwhile Barbara, Harry's partner and former love, has her own moral redemption to pursue, which may require enlisting some corrupt help. 
Can Harry and Barbara fight their way through this thicket while following the rules? And what will the fight make of them? The answers come in a play which provides twists in almost every scene.
Four male, two female, and three characters who could be either. Doubling could reduce number of performers to seven.
102 pages in Standard Play Format.
Post Mortem: A Ghost Play
A ten-minute ghost story, growing out of an unrequited love. Bennett, a very respectable estates-and-trusts lawyer in love with Jenny, a wealthy client, is opposed to Jenny's determination to make out a will in favor of an unsuitable second husband, though the effect would be to disinherit her children. But she is breezily confident all will turn out for the best, and he cannot refuse her directions. He puts the original of her will in the firm's safe.
Jenny predictably dies under suspicious circumstances, and Bennett finds himself briefing the husband and the husband's (inevitable) girlfriend on the windfall coming their way. Then he has a separate conference with the disinherited children. One demands to see his mother's original will. When Bennett goes to the safe to fetch it, what he finds could only have come about if Jenny had somehow reached out from beyond the grave and coopted Bennett's hands and mind.
The play ends with Bennett realizing that his career has been destroyed but that Jenny may have known better than he did how things would turn out, because her children will probably inherit after all.
 Three male performers (40-65, 50, 20s); three female performers (40-55, under 50, 20s). Eight pages in Standard Play Format. 
Mind of God: A Philosophical Farrago
This ten-minute play summarizes in comically-concentrated fashion the inadequacy of philosophy to confirm or disconfirm the existence of God.
God, having grown worried about whether He/She exists or is merely some personality-simulating computer's programmed solipsistic fantasy, summons to Heaven two philosophers known to have opposite views on the question. The forum is either a joint dream of the philosophers or merely a further musing in the mind of God.
In the space of a few minutes, the philosophers run through the standard arguments for and against God's existence, but, as God anticipated, get nowhere. So God proposes a logical experiment that may solve the question once and for all.
The play is dedicated to the memory of Raymond Smullyan, author of philosophical puzzle books and the playwright's uncle.
 Three performers, of any sex or age. One would preferably be of South Asian ancestry. Eight pages in Standard Play Format. 
If you are interested in purchasing or producing any of my plays please contact me.